The date was early February, 2021…. The Coronavirus has just began to introduce its ugly head around the globe. Everyone was unsure about what's to come and many were struggling with the future of their careers. I will be the first to admit, I fall in both of these categories. This was NOT the time to be searching for Affordable mud tires for my Jeep.
To rewind just a bit, after selling my first company in 2010, I opened my dream business with my savings, along with another business partner. As a "creative", I had experimented in almost every creative field you can imagine, from Graphic Design, Music, Printing, etc. My next venture took me down the path of Fashion. Shortly after the sell of my design agency, I opened a luxury clothing brand out of Italy. Things were amazing. The brand was gaining traction, retailers were signing up to carry the line and I was traveling all over the world doing photoshoots and runway shows.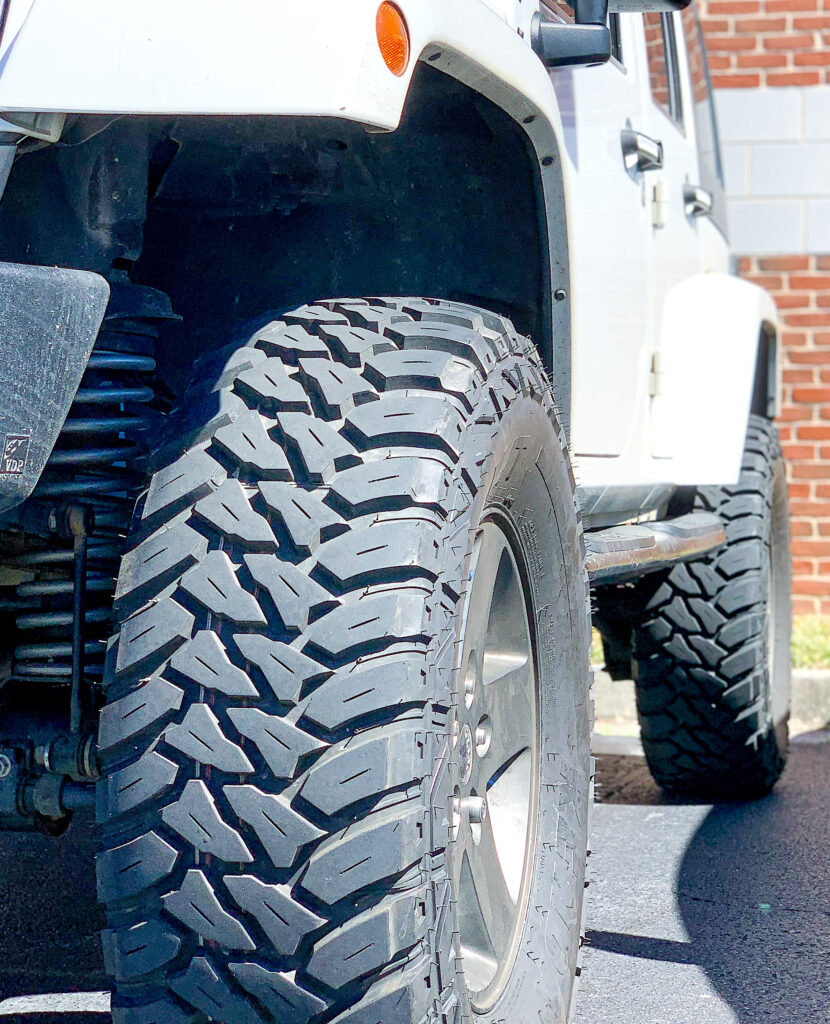 Then, Coronavirus decides to shake things up. Immediately, everything I knew about fashion, operating a clothing brand and designing new collections is now irrelevant. Retail stores are forced to close, Italian factories cannot operate and we are forced to quarantine in our homes until further notice.
In an effort to regain sanity and reground myself, I would sneak out to the North Georgia Mountains to explore in my Jeep. Inspired by so many Jeep overlanders I watched on YouTube like TrailRecon, Epic Family Road Trip, Venture2Roam and Venture 4WD, I turned on my camera and began documenting my weekly adventures. Shortly after, I opened my first YouTube channel and before long, I had ONE new subscriber. WOW! Someone actually wants to watch what I'm doing?
After several trips back and forth, I noticed my All-Terrain tires were quickly becoming 1 terrain tires….. Slicks! I was loosing tread, FAST and I felt it on the trails. The problem is, with very little income coming in, it wasn't feasible for me to dish out $400 a tire for a name brand set of A/T or M/T tires. I hit the internet and begin to research affordable mud tires. I come across a website, BB Wheels selling a set of Kenda Klevers for right around $200 a tire. I had never heard of this brand before but I was in dire straights and needed a set quickly. I figured I would buy these for less than $1000, mount them up and run them until work picked up and I could replace them with a set of Nitto Trail Grapplers or Patagonias. So I ordered a set of 4 Mud Terrain tires, size 35.
They arrive within one week. I grabbed my camera and began filming. This would mark my very first "official" Road Rash Off Road video to be launched on YouTube. I loaded up the tires and headed to the off road shop for mounting and balancing. It didn't take long and they balanced super easy, something many tires are typically challenged with and, they looked really beefy on the Jeep. At first, it took a bit of getting use to adjusting from a A/T to M/T. The bran-new, bigger tires with deep tread and large knobbies made more noise than previously and added a bit more vibration from the road. To be expected but something I had not thought about when buying them. I added the 5th tire on the back so that I could include the spare into the tire rotation and prolong having to buy a new set.
Over the next 2 years, I was having so much fun with my new YouTube channel and I saw evidence that people enjoyed the content I was recording, my adventures became more vast and more challenging. My Kenda Klevers were being put to the test through every terrain imaginable. From deep, sticky mud to sugar soft sand to giant sharp rocks nearly puncturing the tires, but they held up like a champ. I have consistently ran these tires around 34 – 36 PSI around town, but aired down to 10 – 12 PSI when hitting the trails. These Kenda Klevers have never given me an issue. I have only had to rebalance them one time and that was only after my son darted off the road and hit a curb at 55 MPH.
I know I originally bought these affordable mud tires as a quick fix, with the intentions of replacing them when money was more available, but I have abused these tires for over 2 years, around 40,000 miles and they still have plenty of tread to go. I probably will not be looking to replace these for another 10 months or so and when I do, I will likely be looking to replace the with another set of Kenda Klever M/T. I really like these tires for the money so I add them to my favorite list.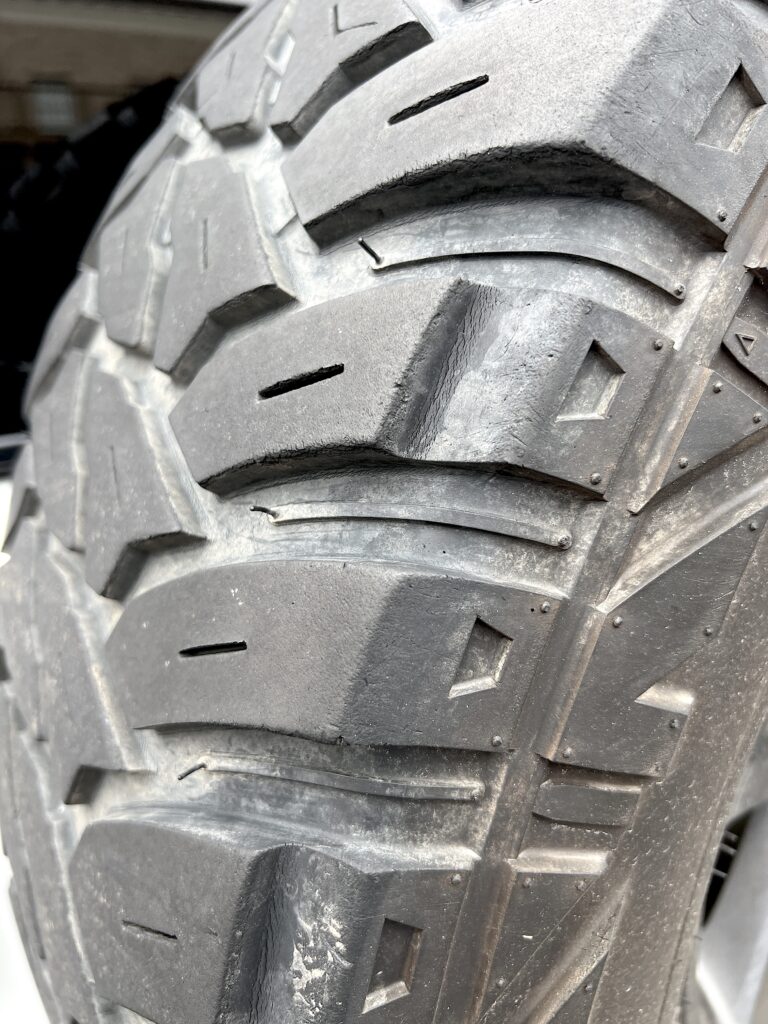 Check out my first official YouTube video launched on the Road Rash Off Road channel, and then jump ahead several episodes to see how my video quality and editing quality has changed over the last 2 ⅕ years.