As we all continue to explore and do this thing we love called Overlanding, we are always adding new things to our rigs and taking away things that are unnecessary. Here, I wanted to list several items that have been very good for me on my adventure travels and worked really well for my Jeep overland build.
Let's Look At Some Electrical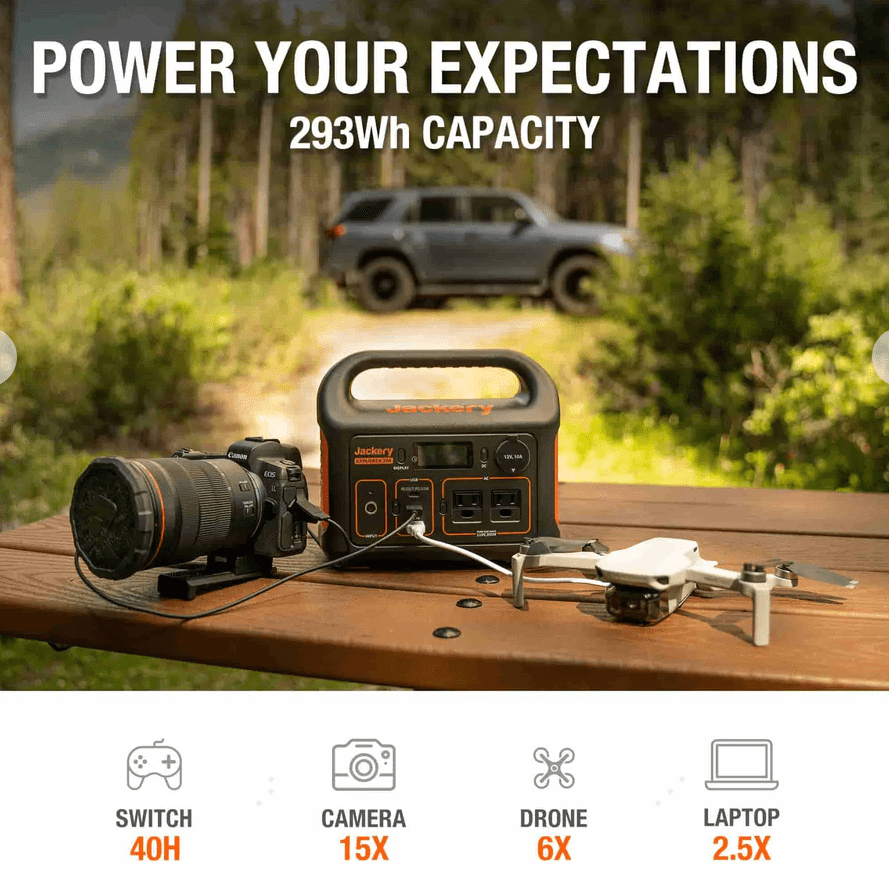 When is comes to charging and off grid battery stations, Jackery may be the most identifiable name in the overlanding game, and for a good reason. They have a large range of sizes to choose from with the most updated selection of input features. They may be one of the more expensive models on the market but Jackery will NOT let you down and has a engaging and responsive customer service team, well worth the little bit extra you will spend over cheaper brands (trust me, I know).
Visit Jackery to check out their product lineup!
---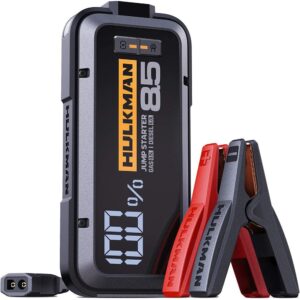 You don't really know you need it, UNTIL YOU NEED IT! It's one of those things that could save your trip and in a round about way, even save your life. Let's play out a scenario:
You are off the grid, camping and exploring. During a beautiful evening of campfires and cooking, something on your rig gets left on. An internal light, your refrigerator, something charging inside the rig, etc. You wake up to start the Jeep either for warmth or just to venture off to your next destination the next morning and your battery is dead. Because you are alone, there is no-one to "jump off your battery".
It's a good think you have your Hulkman Jump Starter with you. You easily place the red clamp on the positive and the black clamp on the negative and turn over the engine, starting right up.
The Hulkman has become one of my "MUST HAVES" in my rig at all times. In less than 90 min, you can charge your jumpstarter to 100%, enough charge to fully jump your car approximately 9 times before needing to recharge the unit. In addition, it is outfitted with USB and USB-C ports to charge all of your camera equipment and phone devices.
Check out the Hulkman 8.5 here!
---
As off-roaders, we are always upgrading the rig to be more capable on and off road. One of the first things many off roaders begin to look at is lighting, specifically roof lighting and what goes along with that equally as important is how we control this lighting. I decided to try an inexpensive switch pod set up from Amazon by Xprite paired with a great pair of roof lights by Aux Beam.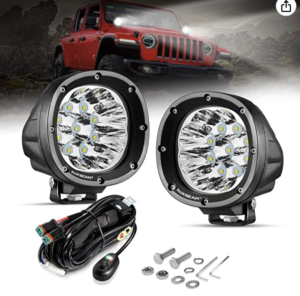 For the roof lights, I wanted to go with a round set (I liked the look of the round LED's better). Additionally, I wanted a set of bright white lights and a set of amber lights for foggy nights or dusty trails. These mounted directly to the roof rack on the Jeep and light up very bright white (not some bluish LED color). If you are interested in the same LED's on the Road Rash Jeep, click here for the bright white leds and click here for the amber leds.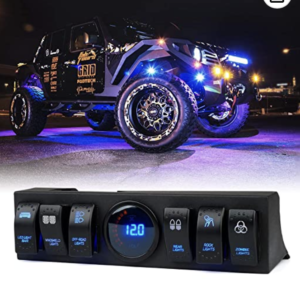 For the S Pod control switch, I installed a great 6 button option by XPrite. This S Pod has an awesome digital display that gives you accurate readings on the health of your battery. The brains of the system is installed in the engine bay of the Jeep and easily allows many switch controlled items to plug into it. To check out this S Pod by XPrite, click here!
---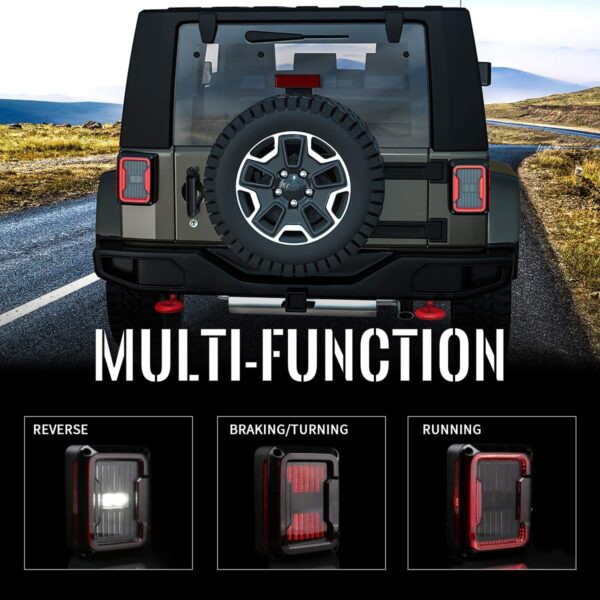 I was contacted by an Amazon brand regarding a set of LED smoked black taillights for the Jeep JK. Ironically, at the time they reached out to me I was dealing with a short of some sort in my Jeep tail light. It was consistently blowing each replacement bulb I installed so when the brand contacted me inquiring about a review video, I agreed to consider their offer.
Not really knowing much about LED taillights, the benefits of having LED taillights or what to expect when installing a new set, I  hit the internet to research if these were right for me. The biggest thing that attracted me to this set was the bright white back up lights, providing a large spread of flood light for my backup camera. This was enough for me to agree to test these lights out.
Not only did they transform the look to the back of the Jeep, making it a more current style, these LED lights pulled less power from the battery, are DOT approved and are IP67 waterproof rated. This was a super easy, plug n play install that took about 8 minutes total. If you like the new JL style LED look on your Jeep, I would recommend these LED taillights.
---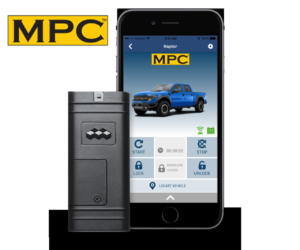 One of the coolest upgrades I ever did to my Jeep was a smartphone remote start by MPC. This is an upgrade I wanted for years, not just so I could "act like Jame Bond" and control my car from my phone but because I really wanted to pre-warm my car on those really cold winter mornings. The thing I hate most is getting into a really really cold Jeep to leave for work. Sometimes that just takes your breath away.
As I began to research remote start options, the most common module set up I found would send a traditional signal to the key fob, requiring you to click the lock button 3 times to activate the auto start. While this works, the problem I found is that you have to be relatively close to the Jeep for the key fob to reach and many times, you didn't even know if the car actually started.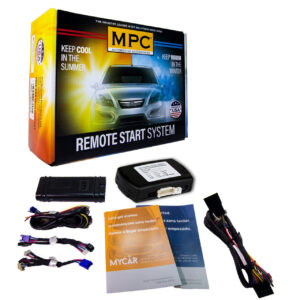 Then I found the solution by MPC. A remote connection by my iPhone via a car app. I am now able to start, stop, lock and unlock the Jeep from ANYWHERE... Really anywhere. I have been in a completely different state and started the car for my son. Most of the time, I just roll over in bed when I wake up and start the car to warm up before I go downstairs, and the app tells me if the car is successfully running.
This is the perfect smartphone remote start for the Jeep Wrangler
---
Shortly after upgrading to a 4" lift and going up to a 35" tire, the suspension on my Jeep began to have alot of "feedback" in the steering wheel. I was feeling everything on the road. Every crack, every rock, was felt in the steering wheel. After some investigation, I realized my original steering stabilizer had become damaged during a recent off road adventure. I reached out to my online community asking for advice from trusted Jeepers. Many people pointed back to the Falcon Nexus 2.2 adjustable steering stabilizer by Teraflex.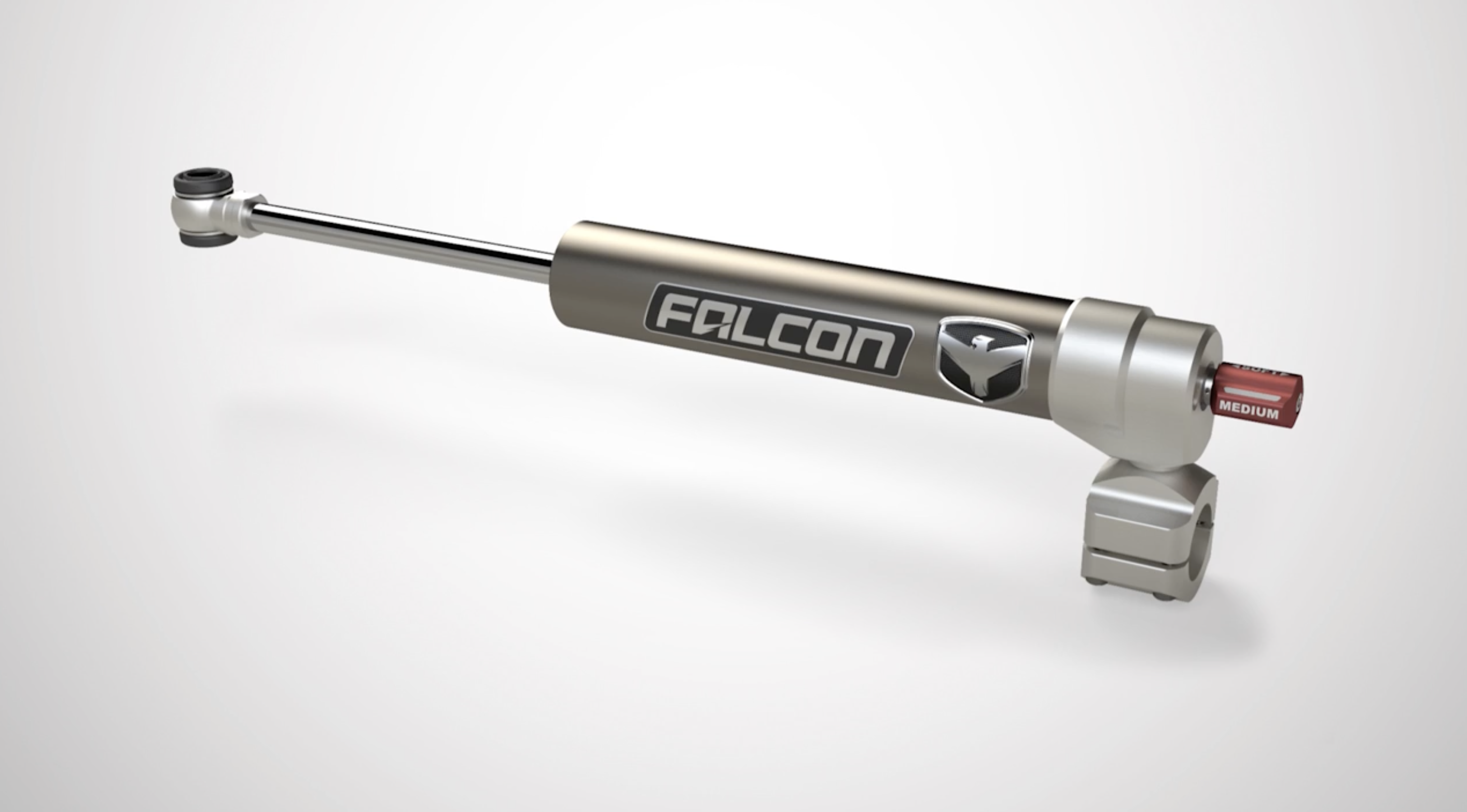 ---
The E1 Electric Running Boards by GoRhino are one of their latest products, and I couldn't wait to try them out. These running boards are designed to automatically deploy when a door is opened, providing easy access to the Jeep lowering to just 17″ from the ground and reducing the risk of slipping or tripping. When the doors are closed, the running boards retract seamlessly into the body of the Jeep, preserving ground clearance and protecting the undercarriage from rocks, debris, and other hazards.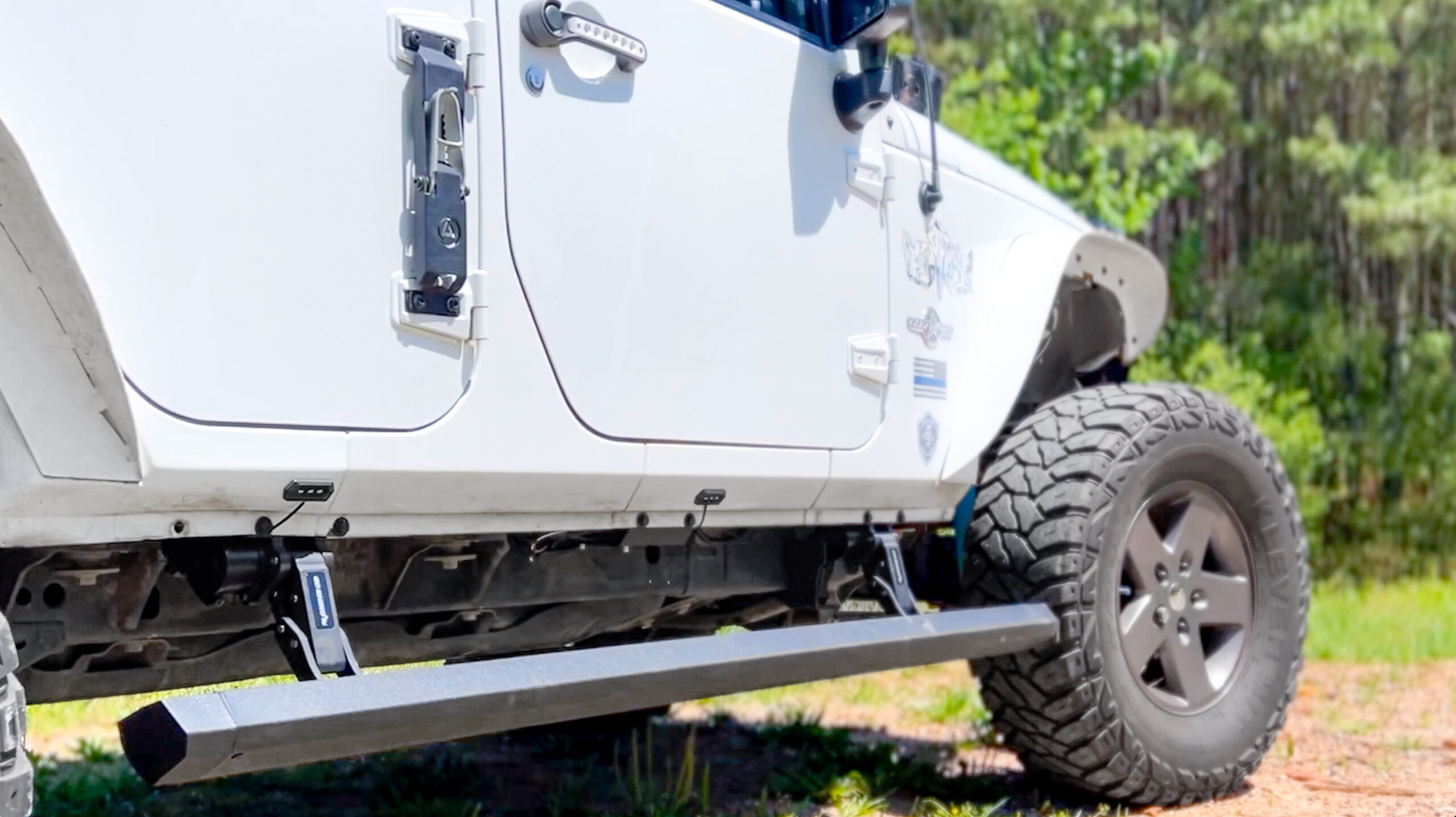 When it comes to enhancing the ruggedness and off-road capabilities of your Jeep, investing in one of the best jeep bumpers is essential. After extensive research and deliberation, I recently had the opportunity partner with a brand called GoRhino. They sent me their the new Rockline Stubby Bumper from GoRhino.com to install and review. In this blog post, I will share my experience with the installation process, highlight the remarkable features of this bumper, and delve into the superior quality North American steel used by GoRhino.com.