When I first bought the Road Rash Jeep, I was so amazed at the endless modifications I could do to it. Everything from making it more capable on and off road to "turning up the cool factor". However like many people, I was finding the trailing financial bill getting larger and larger with every upgrade. Because of this, I began scouring online marketplaces for second hand deals or trade offers. During my searches, I found a Flowmaster Outlaw Jeep Exhaust that was sure to make my Jeep unique.
This gentleman online was selling his Flowmaster Axel Back Outlaw exhaust for $300. He said he had put this on his wife's Jeep and it was too loud for her while everyday driving. Having done a little more research, I knew this exhaust by Flowmaster retailed for over $550. So being a sucker for a good deal, my interest was triggered. I began conversing with him, sharing a list of extra Jeep parts I had laying around my garage including a set of 35″ tires, extra rock rails, etc. We ended up making a deal to trade the exhaust for a couple of items he wanted. SCORE!
The Flowmaster Outlaw is made of a corrosion proof steel with an easy bolt on, emissions safe single chamber design. Best of all, it is MADE IN THE USA. It gives an aggressive, black dual exhaust look to the back of the Jeep with a moderately deep tone that gives any 6 Cylinder, 3.6L Jeep Wrangler a serious second look when driving by. On the inside with the windows up, the Jeep has a low rumble with little to no drone. You only notice something different when you step on that peddle.
Installing The New Flowmaster Outlaw Jeep Exhaust
Removing the OEM stock exhaust was super simple with one tiny hiccup….. the passenger side bushing was a bit of a "pickle" pulling that one off but if you take your time, it will eventually give way. Once it was off, I wanted to take some weight comparisons, just to know what the difference is: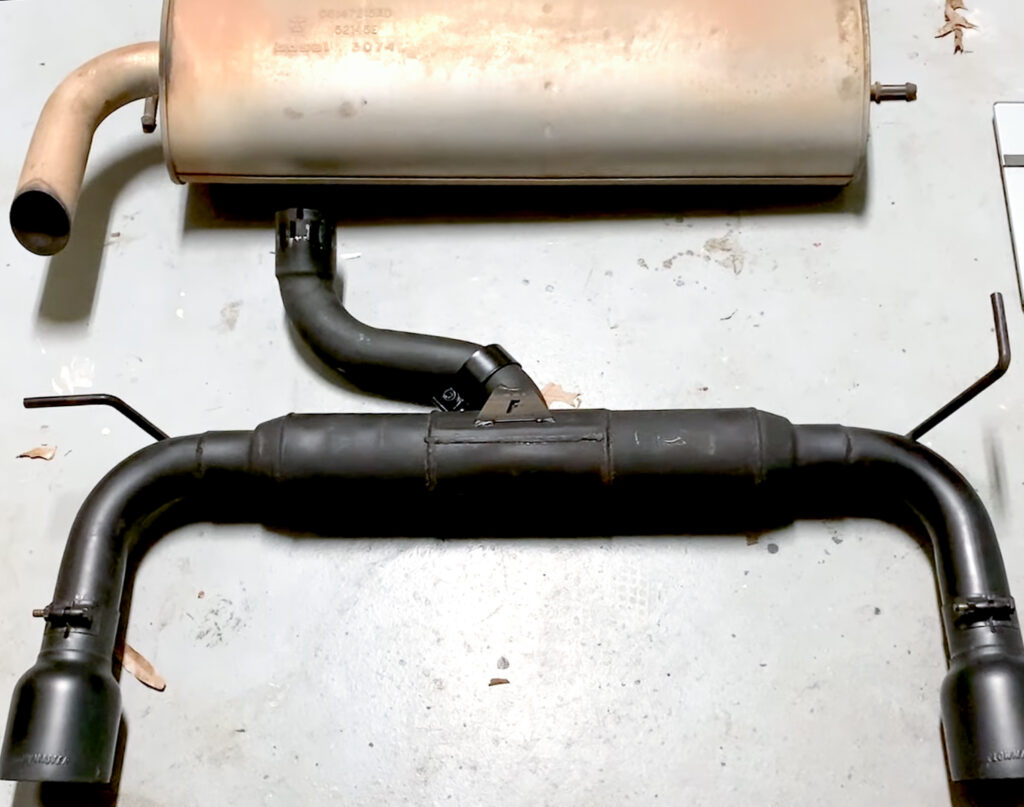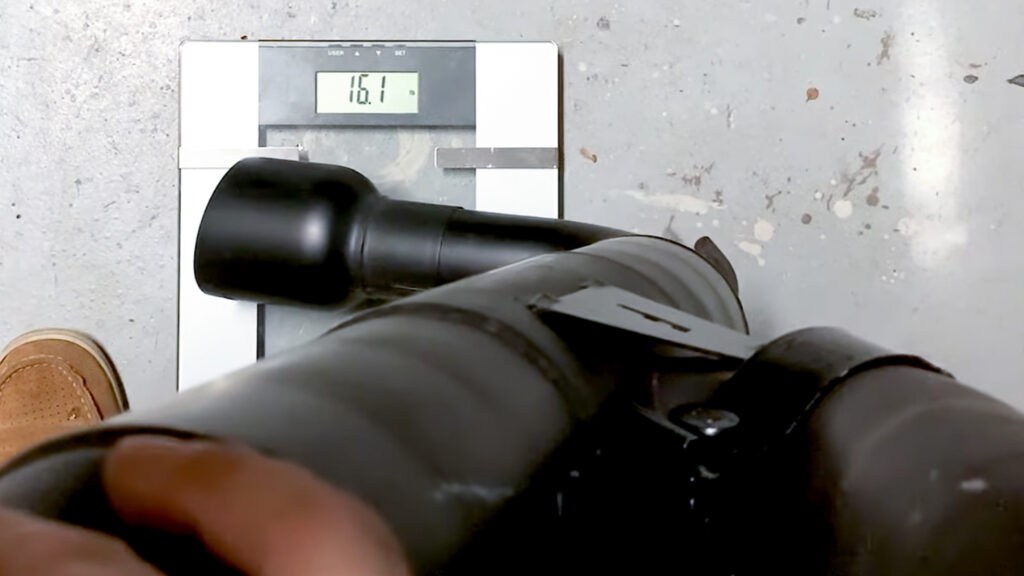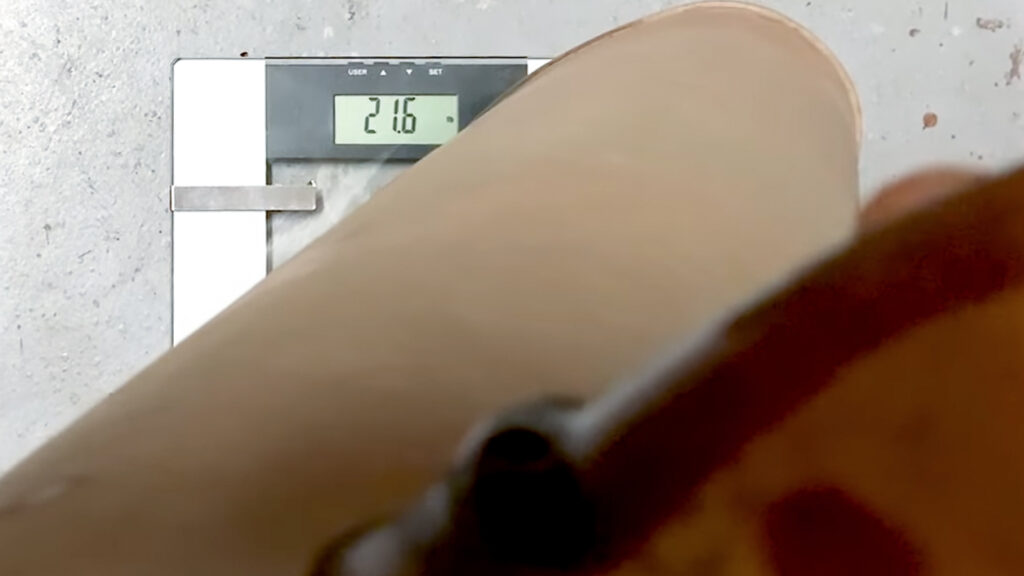 Installing the Flowmaster Outlaw exhaust went on very easy and quick. I installed the new exhaust in about 8 min and was ready and EXCITED to jump in the Jeep and test it out. At the first turn of the key, the low rumble made me drop my jaw in amazement and feel like I was 16 years old in high school again. Well worth it.
What originally started out as a cool, non important upgrade almost 2 years ago still gives me so much happiness when I get in my Jeep everyday. I consistently have Jeepers ask me "what I have under the hood" and "what exhaust I am running". If I were to build another Jeep tomorrow, I would not second guess adding the Flowmaster Outlaw again. Like NIKE, I would "Just Do It"!